Meet Our Team
Meet the Veterinarians & Team of The Piedmont Equine Practice in The Plains. We're pleased to provide exceptional care for your horses.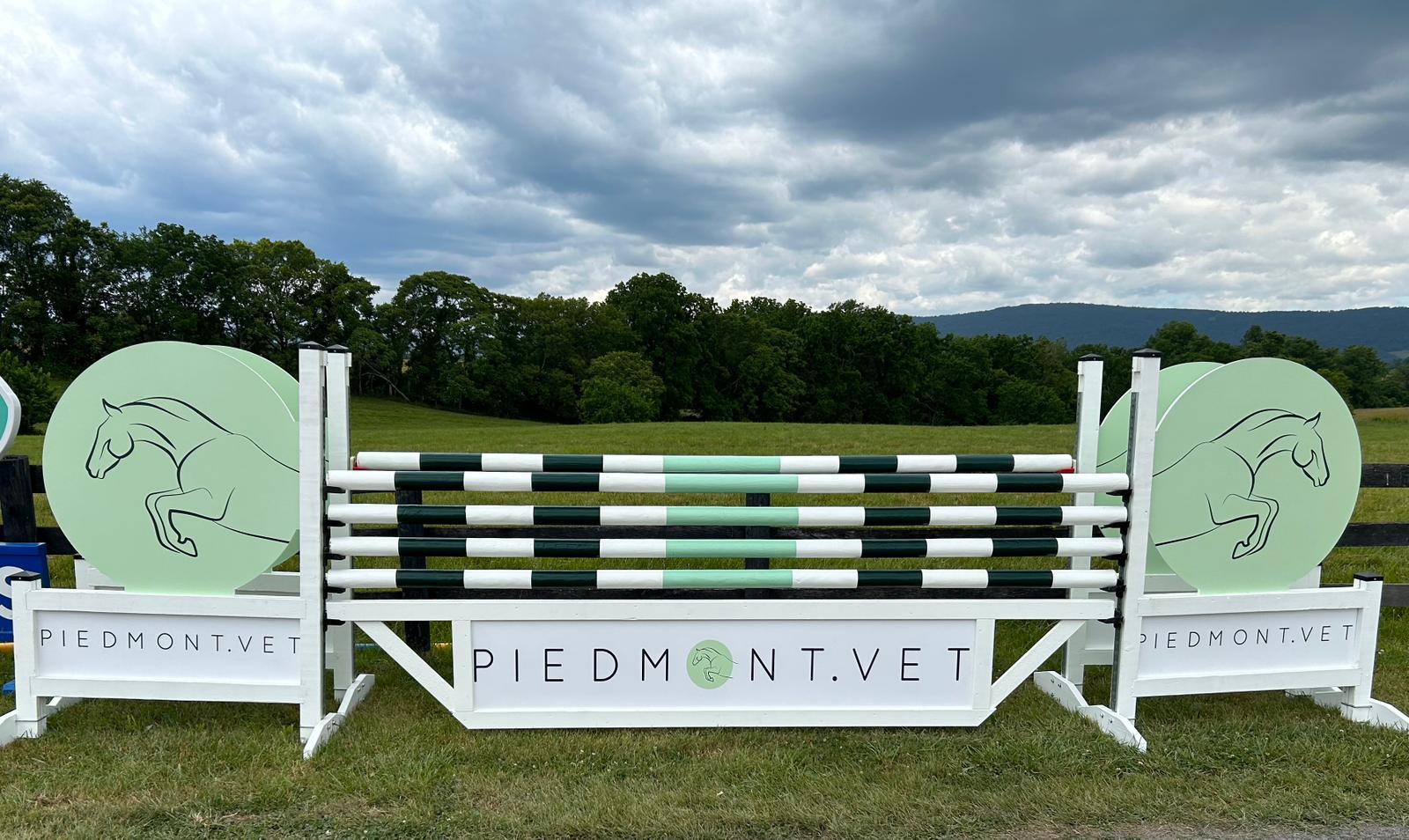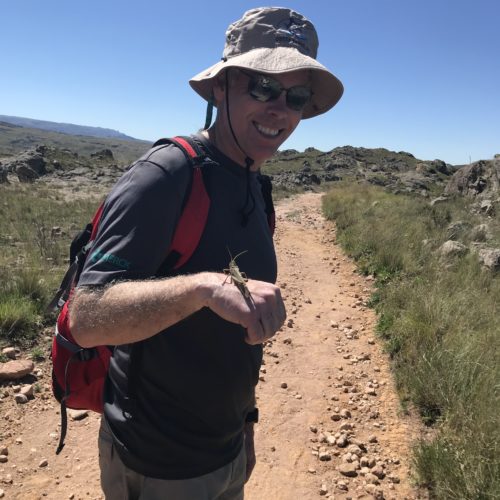 At the age of six, Dr. Davis was put up on his first horse and it seemed a natural place to stay. Horses have been a significant factor in his life ever since, both professionally and personally as a rider and competitor in dressage and combined training. Dr. Davis is a local, graduating from Fauquier High School and then from The College of William and Mary (with a major in English) followed by veterinary school at the Virginia-Maryland Regional College of Veterinary Medicine. Dr. Davis joined Piedmont Equine in 1997.
Dr. Davis has a special interest in performance horse medicine, lameness, anatomy and medical imaging, and has pursued extensive continuing education in the field of ultrasound imaging. He also achieved certification in chiropractic care by the AVCA in 2001. He feels that horses at any level of performance are remarkable in their willingness to give total effort just because we ask, and thus makes an effort to minimize the discomfort associated with veterinary procedures. His patients include international competitors, local show horses, fox hunters and trail horses.
During his personal time, Dr. Davis spends most of his time outside; running, sailing, fox hunting, hiking, skiing, and fixing up his 200-year-old house and horse farm. His wife, Pam is a small animal veterinarian at Piedmont Small Animal. They have two daughters, Hayley and Kristina. Dr. Davis is the medical editor of The Chronicle of the Horse.
Dr. Nolan grew up in northern Virginia. His love of horses began as a teenager when he purchased his first horse to train and compete in endurance and competitive trail rides. As a high school student, he became interested in a career in Farriery. After high school, he attended the North Texas Horseshoeing Institute and was a practicing farrier for over nine years before starting his career in veterinary medicine. Dr. Nolan earned his doctorate in Veterinary Medicine from the Virginia – Maryland Regional College of Veterinary Medicine in 1991. His career in equine practice began with an internship at an equine referral center, Alamo Pintado Equine Medical Center, in Los Olivos, California. There, he trained with specialists in the fields of lameness, diagnostic imaging, surgery and internal medicine. He went on to work at the Delaware Equine Center in Cochranville, Pennsylvania. He founded The Piedmont Equine Practice, Inc. in 1996.
Dr. Nolan has been caring for international and national level equine athletes for over 25 years. His areas of special interest include sports medicine, lameness, diagnostic imaging and chiropractic medicine. In 1998, he became certified in Veterinary Chiropractic Medicine through the American Veterinary Chiropractic Association. He has been an active member of the American Association of Equine Practitioners, Florida Association of Equine Practitioners, and the International Society of Equine Locomotor Pathology.
John met his wife Renée in Veterinary school. Renée practices small animal medicine at The Small Animal Clinic at Piedmont. They have two sons, Sam and Abe who are both students at the University of Virginia. In his spare time, you might see him cycling on the back roads of our practice area, our little piece of heaven.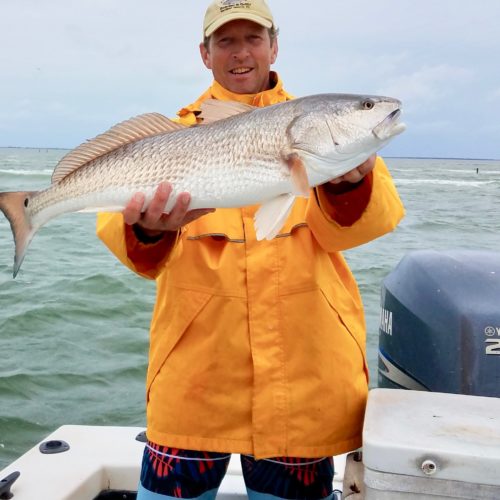 Dr. Paul Anikis grew up in Howard County, Maryland with an affinity for animals of all kinds, starting with falconry at the age of ten. This and his love of science made the field of veterinary medicine a natural fit. During his time in vet school at Virginia Tech, he developed a deep appreciation for horses as highly intuitive and elite athletes.
After vet school, Dr. Anikis worked in a mixed large animal practice in Loudoun County, Virginia for several years. While there he expanded his understanding of hoof problems and laminitis and learned to shoe horses. He also became a large animal consultant to the Washington National Zoo in 1996, where he assists and advises in the treatment of elephants, rhinoceroses, giraffe, lesser kudu, and zebra. He has served as a treatment veterinarian at numerous steeplechase races and 3-day events as well as the 2005 FEI World Cup Final for dressage. He is also a veterinary advisor on the safety committee of the National Steeplechasing Association. Dr. Anikis joined Piedmont Equine as a partner in 2000 where his practice centers on the diagnosis and treatment of lameness problems in horses. He works with clients in Northern Virginia, Europe, and Florida.
Dr. Anikis lives in Delaplane, Virginia with his wife, Doerte, a veterinarian and accomplished rider, and their two sons, Timothy and Erik. His hobbies include skiing, running, biking, fishing, gardening, and growing orchids.
Dr. Bowman was born and raised in Loudoun County, Virginia. The opportunity to return home was a big factor in Dr. Bowman's decision to start a solo practice after graduation from the Virginia - Maryland College of Veterinary Medicine in 1995. In 1998 he merged with Piedmont Equine Practice.
Today as a part of PEP Dr. Bowman has a practice that is centered around sports medicine. He spends most of his time with show horses and event horses but enjoys helping all owners enjoy their horses more. No matter what sport you compete in he will use a combination of modern medicine and acupuncture to keep your horse sound for the next competition always with the goal of a long healthy career.
If he won the lottery Dr. Bowman would still work, because he truly loves equine medicine. However, he would turn the renovations on his nineteenth-century farmhouse over to someone else, leaving himself more free time to train bird dogs, fish with his son Ian, and hike with his wife Jean.
Associate Veterinarians and Fellows
Dr. Stephanie Wilkinson was born and raised on the small island of Bermuda. At the age of 18, she moved to Ontario, Canada to complete her B.S. Honors degree in Bio-Medical Science from the University of Guelph. She went on to earn her Doctorate of Veterinary Medicine, graduating at the top of her class and fulfilling her childhood dream of becoming a veterinarian.
She discovered her passion for horses at a very young age and began competitively riding at the age of 6. She has represented Bermuda in showjumping in many different countries, including the UK, Spain, and the Caribbean. She continued to compete during her years in university, both on the U.S. and Canadian A circuit.
Dr. Wilkinson enjoys all facets of equine medicine but has a strong interest in sports medicine. At the beginning of 2018, she started her own equine veterinary practice in Bermuda, where she travels periodically to provide services to the equine community there. She successfully completed the animal chiropractic course at the Options for Animals College of Animal Chiropractic at the beginning of 2020 and is certified with the International Veterinary Chiropractic Association.
Her free time is in fact filled with more horses and her dog, Nova. She simply cannot get enough of horses and feels so fortunate to have found a career as fulfilling as veterinary medicine.
Christy Moore grew up locally in Fairfax, VA. She began riding horses at a young age, training and competing in Dressage until she went to William and Mary for her undergraduate studies. There she continued to pursue her love of animals, and especially horses, by majoring in Biology and riding with the Hunter/Jumper Equestrian Program. She then ventured north to New York for veterinary school, graduating from Cornell University College of Veterinary Medicine in 2018 with Honors.
Christy performed her internship at Piedmont Equine after graduating vet school and has stayed with the team ever since, now serving as an associate. Christy enjoys all aspects of veterinary medicine, especially internal medicine, neonatology, and reproduction. Christy is proud to help Piedmont Equine offer such reproductive services as management and breeding of mares with frozen semen.
In her free time, Christy enjoys running and hiking with her dog Barzy, as well as visiting local breweries and wineries. She lives in Gainesville, VA with her husband, Ashton.
Lizzy has had a passion for horses that began at a young age as a member of the US Pony Club and led up to her eventing at the Intermediate level. She grew up on a family farm in New Hampshire where her family boarded and trained horses. After spending a year in England as a working student, Lizzy returned home to Ashwood Farm to help her mother run the day-to-day operations.
Lizzy received her DVM from Ross University and attended Virginia Tech for her clinical year. After graduation she worked as an intern at Rood and Riddle Equine Hospital in Wellington Florida. She then completed a second internship at The Piedmont Equine Practice, stayed on as a Fellow and is now an Associate Veterinarian.
Dr. Aksten is certified in Equine Rehabilitation and Performance (CERP) and a FEI-permitted treating veterinarian. Lizzy enjoys all aspects of veterinary medicine with a special interest in sports medicine, emergency medicine , podiatry and geriatric care. She lives in the Marshall area with her husband and dogs, where she spends her spare time gravel-biking and enjoying the outdoors.
Dr. Kathryn Surasky hails from Winnipeg, Manitoba. Since graduating from the Western College of Veterinary Medicine in Saskatoon, Saskatchewan in the early 2000's and completing an internship, she has practiced in a sports medicine focused practice outside of Toronto, Ontario. There she had the opportunity to work on all levels of horses, from Olympians and world championship horses to family pets. She uses a combination of traditional sports medicine therapies as well as acupuncture and chiropractic care to manage and maintain horses of all levels. For the past six seasons, she has also traveled to Florida to help horses and clients through the winter season, both in Wellington, FL and Ocala FL. She will be traveling to Ocala on behalf of Piedmont Equine this winter, providing continuity of care to our southbound clients. When not with clients, you can find her working with her own horses, primarily in Eventing. She finds a lot of satisfaction in working with a horse's team enabling the best performance no matter what the goal.
Sara grew up in Richmond, VA and she started riding at a young age. She always knew she wanted to be an equine veterinarian. She graduated with her bachelor's and master's degrees from Virginia Tech. While at Virginia Tech, she rode on the IHSA hunt seat team.
Sara graduated from the Virginia-Maryland College of Veterinary Medicine. During veterinary school, she was actively involved in the student chapter of AAEP and received the Dr. Olive K. Britt Equine award. Sara has a special interest in sports medicine, podiatry, chiropractic, and acupuncture. She is Fear Free Equine certified and has a passion for low stress handling. In her free time, Sara enjoys spending time with her dog Atticus, watching Hokie football, traveling, and spending time outside.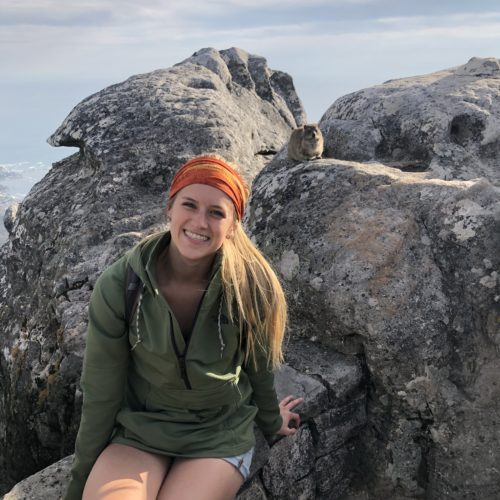 Kylie was born and raised in the Indianapolis area and lived in Indiana up until coming to Piedmont. She grew up with an interest in becoming a small animal veterinarian from the young age of nine. She first became interested in horses by travelling to work with her dad who was part of the mounted patrol team for the Indianapolis Metropolitan Police Department. She learned how to ride with him and then later in her young teens started training with a quarter horse owned by a close friend. They rode barrels together and competed in 4-H shows around Indiana. Kylie then went on to pursue a Bachelor of Science degree in biochemistry at Purdue University. During her undergraduate years, she cheered for the university and participated in equine inflammatory airway research under Drs. Laurent Couetil and Katy Ivester. Her interest in equine medicine grew stronger each year and in 2018 she was accepted into Purdue's College of Veterinary Medicine. Kylie spent another 4 years in West Lafayette, IN pursuing her Doctor of Veterinary Medicine degree. By the summer of 2021, she knew she wanted to pursue an equine internship and began striving towards that goal. She graduated vet school in May of 2022 as a member of Phi Zeta and received the ACVS Large Animal Student Surgery Award. Kylie is interested in learning about the numerous aspects of equine medicine and has particular interests in sports medicine and surgery. In her free time she enjoys running, spending time with her cats, and traveling to visit friends, family, and explore new places.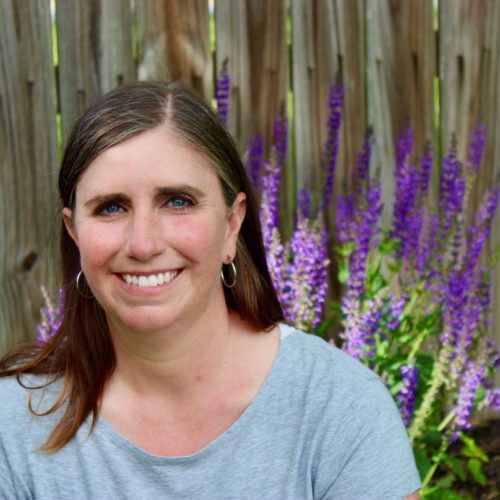 Courtney Bolam, DVM, DVSc, DACVS-LA has joined Piedmont Equine Practice to provide regular in-hospital elective and emergency /surgical care.
Dr. Bolam grew up in London, Ontario, Canada, and from a very early age was horse crazy!! She began riding at the age of 5, initially taking dressage lessons, then joining Pony Club and eventually exploring some lower-level eventing during her high school years. Dr. Bolam attended veterinary school at the Ontario Veterinary College in Guelph, Ontario before completing a rotating, hospital internship at Peterson and Smith Equine Hospital in Ocala, FL. She then returned to the Ontario Veterinary College for a large animal surgical residency; in 2006 she became board-certified in large animal surgery. Dr. Bolam has spent the last 8 ½ years working for Wisconsin Equine Clinic & Hospital in Oconomowoc, WI. There she provided elective and emergency medical and surgical care, as well as attending to routine wellness and sports medicine cases. While she has always enjoyed working both in the field and in-clinic, her passion for emergency equine medicine and surgery is an important and integral part of who she is as a veterinarian, making her a great fit for this position. Dr. Bolam is very excited to be joining Piedmont Equine Practice to provide emergency equine veterinary care. Outside of work, Courtney has revisited her enthusiasm for eventing in the last few years, something she looks forward to continuing here!! She is excited to explore Virginia, especially all the great outdoor activities that our beautiful state has to offer!! Please welcome Dr. Courtney Bolam to the Piedmont Equine Practice team!!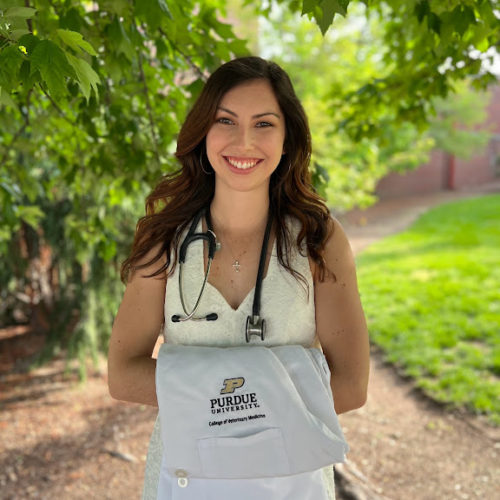 Megan grew up in Dearborn, Michigan and started riding at the age of 8. She attended Michigan State University for undergrad and received her bachelor's degree in neuroscience. While at Michigan State, she rode on the IHSA hunt seat team and worked at the MSU Large Animal Hospital where she confirmed her passion for equine medicine. Prior to attending vet school, Megan worked at a swine production unit and in small animal dermatology as a veterinary assistant.
Megan attended Purdue University College of Veterinary Medicine and graduated in 2023. During vet school, she was an active member and later president of the student chapter of AAEP. During her clinical year, she received the IAEP Equine Proficiency and Professionalism Award and the ACVS Large Animal Student Surgery Award. Megan has a special interest in equine sports medicine, surgery, and ophthalmology. In her free time, Megan enjoys spending time with her cat Molly, playing tennis, riding, and traveling to her family cottage in Northern Michigan.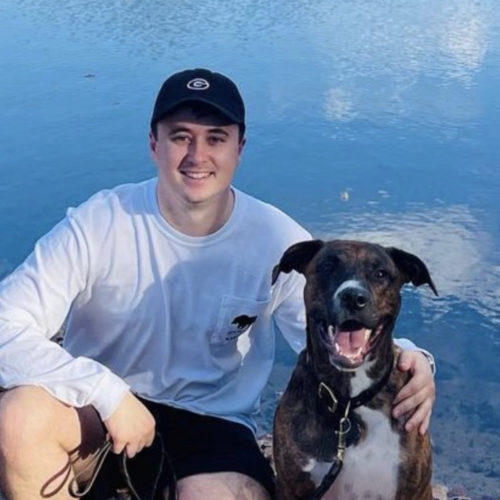 Jacob grew up in Sumter, South Carolina. He began riding at an early age in nearby Camden, SC, where he developed a passion for foxhunting and steeplechase racing. As a teenager, Jacob worked as an exercise rider for trainers Arch Kingsley, Jr. and Michael Matz. Jacob graduated from Clemson University with a bachelor's in Animal Science before attending veterinary school at the University of Georgia in Athens, GA.
While in vet school, Jacob served as president of his class and was an active member of both the student AAEP chapter and the Omega Tau Sigma veterinary fraternity. Jacob also worked as a student vet assistant in the UGA Large Animal Teaching Hospital. During his clinical year he received UGA's Large Animal "In House" medicine and surgery award. Jacob has special interests in emergency medicine, theriogenology, sports medicine, and anesthesia. In his free time, Jacob enjoys running, live music, spending time with his dog Murphy, following college football and basketball, and cooking.
Devon grew up as a pony-clubber in Chester County, PA. She graduated with a bachelor's degree in business management from the University of Delaware. Prior to applying to veterinary school, she rode for many years as an assistant to international dressage rider Silva Martin. During that time, she earned both her bronze and silver USDF medals. Devon attended vet school at the University of Pennsylvania's New Bolton Center. While there, she was a member of the student chapter of the AAEP and received the ACVIM large animal internal medicine award. Devon has an interest in equine ambulatory practice as well as sports medicine.
In her free time, Devon enjoys spending time with her husband Nate, and their dog Duncan, as well as riding and running.
CAROLINE PATTERSON
Caroline grew up on a farm in Delaware and was surrounded by horses before she could walk. She moved to Colorado and attended the University of Colorado for undergrad and received a bachelor's degree in international politics. After graduation she spent a year traveling. She took care of stray dogs in India, taught English to Tibetan refugees in Dharamshala, and volunteered with elephants in Thailand. Upon returning to the United States she spent a few years working as a pastry chef and grooming for a dressage professional on the side.
Veterinary medicine is a second career for Caroline. Before attending veterinary school Caroline worked as a veterinary assistant for an ambulatory equine practice and a veterinary technician at a small animal clinic. She attended Colorado State University College of Veterinary Medicine and Biomedical Sciences. While there she was a member of the student chapter of AAEP and the sports medicine club. At graduation she received the DECHRA award for excellence in equine sports medicine.  Following graduation she received her certification in equine veterinary medical acupuncture. She has an interest in equine sports medicine, rehabilitation, chiropractic and acupuncture. In her free time she enjoys spending time with her herd of animals, trail riding, hiking and blue grass concerts.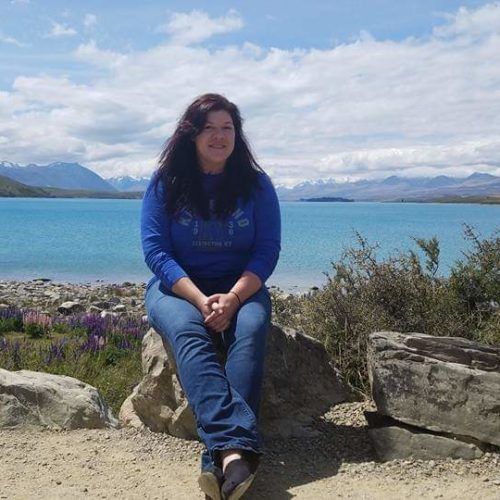 Casey graduated from St. Andrews University in Laurinburg, NC in 2012 with a BA in Business Administration, after which she interned at a small equine practice, and took a greater interest in veterinary medicine. In 2014, she graduated from Sanford-Brown College, in Tysons Corner, VA with an AAS in Veterinary Technology as well as becoming a Licensed Veterinary Technician.
She then spent time at a local university equine hospital administering emergency and elective anesthesia as well as performing specialized diagnostic imaging before becoming a small animal radiation anesthetist and ER technician. Casey joined Piedmont Equine in the spring of 2019 and was reintroduced to equine anesthesia and nursing..
Casey and her husband live on a farm in Northern Virginia, and enjoys spending her spare time with her 3 horses and showing in dressage and combined training competitions.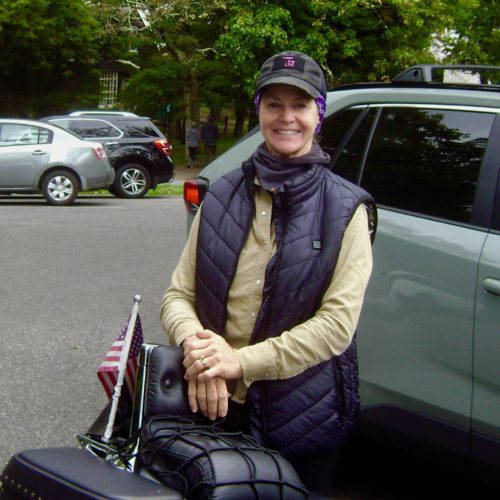 Gretchen grew up in Tallahassee, FL, where she hunted and obtained a coveted "A" rating from Ochlockonee River Pony Club. Gretchen moved to Virginia in 1980, and whipped-in for Glenmore Hunt while attending Mary Baldwin College for a year, and then received her Veterinary Technology degree from Blue Ridge Community College.
Gretchen spent her preceptorship at New Bolton Center, working part-time for an upper-level event rider as well as doing tack and blanket repairs. At New Bolton, she developed a strong interest in equine anesthesia, and upon graduation, was hired at a private equine practice near Charlottesville, VA. In August of 1985, she joined the staff at the Marion DuPont Scott Equine Medical Center where Gretchen first worked the night shift, then moved into the anesthesia department in April of 1988 until August 2010. Having done some anesthesia for elective surgeries at PEP over the years, Gretchen was happy to join the nursing staff part-time in 2012, helping with emergency anesthesia coverage.
Gretchen is married and has 2 horses, which she pleasure rides. She and her husband live in Star Tannery and enjoy riding the Blue Ridge Parkway and other scenic roads on their "steel horses"- a Suzuki Intruder for Gretchen and a Kawasaki Vulcan Nomad for her husband.
Jill was born in South Carolina and moved multiple times since her dad was in the Marine Corp. When she was 12 her parents bought her a horse and she has been riding ever since. She was active in 4-H and worked on a ranch for several years. In 2014 she graduated from NOVA and obtained her veterinary technician license. In July of 2014, she started working at Piedmont Equine. She lives in Front Royal, Va on a farm with a menagerie of animals. She enjoys team roping, trail riding and four-wheeling.
Carin, born and raised in Ohio, has always surrounded herself with animals. She has a degree from Hocking College in Backcountry Horsemanship and Wilderness Skills. Her husband's time in the army led them to Alaska and North Carolina and various jobs, including veterinary receptionist, doggie daycare attendant, and pharmacy technician. Her employment in the horse industry has ranged from dressage groom to barn manager at a carriage driving and fox hunting barn. Carin lives in Jeffersonton with her husband Eric and two dogs, Jaina and Bucky. In her free time she enjoys hiking and dog training.
Tory graduated from The University of Findlay with a dual BS degree in Equestrian Studies - Western riding/training emphasis and Equine Business Management. She is certified in Equine Massage and Rehabilitation and is currently undergoing the Penn Foster veterinary technician licensing. Tory enjoys riding both reiners and western pleasure horses, and in her free time she takes her dog, Kyda, kayaking and hiking.
Georgia lives in Culpeper VA and has been riding horses since she was 7. She graduated from Bridgewater College in 2020 with a degree in Biochemistry. Georgia worked for many horse farms over the years as well as shadowing her equine vet. She previously worked as a small animal assistant. Her goal is to get into vet school.
In her free time Georgia to rides her OTTBs. Cubby, her young horse does some showing and Lingo, who is semi-retired goes for trail rides. She also enjoys fishing and hiking.
Nicknamed Po because as a young child she would repeatedly ask to ride Po when referring to her pony, Po was born and raised in Vienna, Illinois. After completing her education Po began her professional career as an instructor/trainer of event horses and riders. During that time, Po evented through the Advanced 3-day level.
In 1987, Po received the Harry T. Peters award for winning the National Young Riders Championships. During that year she also won the Courtney Reeves Award for best sportsmanship. In 1990, Po was granted the Markham Trophy young riders award. She also successfully completed the 3 Star Rolex International event.
Currently, Po lives in Middleburg, Virginia, and shares her time between training event horses, running an equine rehabilitation center, and as the pharmacy technician for Piedmont Equine.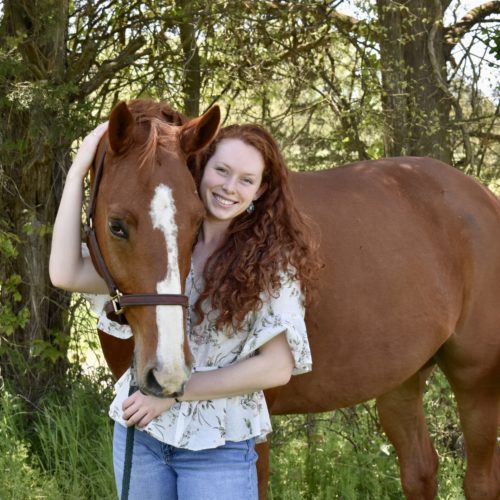 Lauren is from Catharpin VA and grew up riding with the Middleburg Orange County Pony Club where she caught the bug for horses early on. She graduated from Bridgewater College in 2020 with a BS in environmental science. Her goal is to combine her love of horses, and interest in science to pursue vet school and a career in equine veterinary medicine in the future. In her free time you can find her gardening, spending quality time with friends and family, or more often than not at the barn with her horses, Sam, Pearl, and mini pony Willie.
Mickayla was born and raised in Southern NJ, and grew up on her grandparent's farm tending crops and caring for chickens and beef cattle. She started riding horses when she was 4, and mostly does western. Mickayla drove horse carriages in Georgia for two years and moved to VA in December of '21 with her boyfriend. She has a dog named Liberty who she absolutely adores and two rescue cats (Clare and Percival) that drive her crazy.
She has a long history in animal rescue (cats, dogs, wildlife and horses mostly) and looks forward to getting back into it when the time is right. Mickayla worked in a small animal GP clinic before coming to Piedmont and still assists there a few times a month for more education. Her goal is to become a Licensed Vet Tech and is studying online at Penn Foster to achieve this.
Ann was born in Easton, Maryland and there her love of riding began at the age of ten. She attended both Southern Seminary College for Women and Salisbury State College and received a BS degree in Animal Husbandry. Ann has managed hunter/jumper show barns and fox hunter barns. Ann started with Piedmont Equine in 2003 as a veterinary technician and is currently the Clinical Administer.
She is married to Randy, a farrier. They have two sons, David and Cole, and live near Boyce, VA. In her spare time, Ann loves to play tennis.
Elaine grew up in Ellsworth, Maine where she actively competed in both English and Western disciplines with the local 4-H and pony club. Pursuing her love of horses, she attended Post College in Waterbury, Connecticut where she majored in equine studies. Following graduation, Elaine had several horse farm jobs before she met and married her husband Craig and settled in Culpeper.
She subsequently worked at Child Help teaching underprivileged children horsemanship skills before joining Piedmont Equine in 2005. Elaine schedules and assists Drs. Bowman, Davis, Nolan and Adams.
Elaine loves playing tennis in her spare time.
Juliet was born in England and raised in Calgary, Alberta. She was sent to Virginia to attend high school at Foxcroft School in Middleburg. She rode on the Canadian Eventing team for 10 years, competitions included Burghley, Badminton, three World Championships and one Olympic Games. Juliet hunts with MOC Beagles and teaches local eventers and fox hunters.
Juliet started working at Piedmont Equine in 2004, first as a technician and now in the front office, organizing seminars, social media and the website. Juliet lives in The Plains with her dogs Peanut Butter and Jelly and spends her free time hiking and taking photos in our beautiful countryside.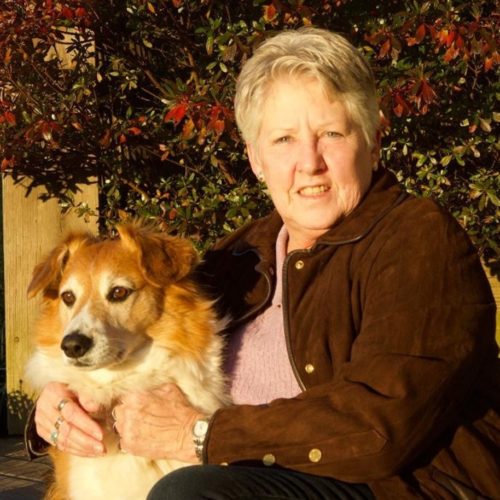 Sandy grew up horse-crazy in a non-horsey family in South Bend, Indiana. She got her first pony at 13 and competed in local shows and 4-H, with that pony and several other horses, until going to college. She received a Bachelor of Science in Equestrian Studies at William Woods College (now University) in Fulton, Missouri. After graduation, she worked in Barrington, Illinois at a thoroughbred rehab and training facility, then moved near Cincinnati, Ohio, working at Warrenton Farm, preparing thoroughbred yearlings for the Keeneland and Fasig-Tipton sales.
She co-owned and ran a business importing, competing and selling event horses for over 25 years, and then worked as a bookkeeper for friends Karen and David O'Connor and assisted at Stonehall Farm with various horse care duties for over 4 years.
The chance to work at Piedmont Equine came in 2018, and she works in the office on both the Equine and Small Animal sides of the practice. She lives in the village of Orlean with her corgi mix, Beau and cat, Maggie.
Sophie was born, raised and educated in Montreal. Following high school and the University of Quebec, where she studied linguistics. Sophie received her Canadian Certification to train riders of the western discipline. She studied reining under some top trainers before moving to Virginia and started her own training business, which she still does part-time. Sophie started at Piedmont Equine in 2006 and assists Drs. Theiss, Porto and Diehl with scheduling and paperwork.
She and her husband Michael live in Luray on their farm.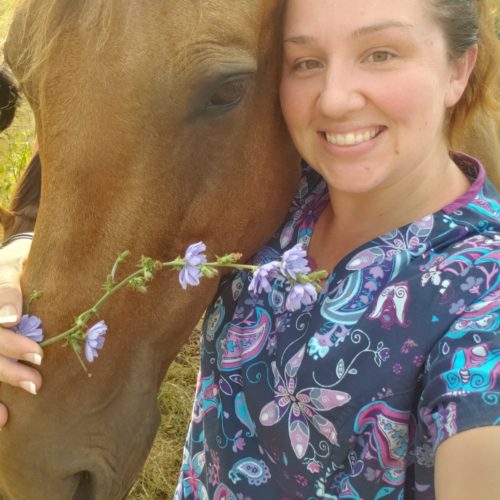 Melissa grew up in Fauquier County, started riding when she was 6 and bought her first horse at the age of 21. She has been a long time client and fan of Piedmont Equine. Melissa attended Virginia Tech for Animal and Poultry, and currently lives in Clarke County with her husband and 2 young children. She joined Piedmont Equine as a technician in July 2020. In her very rare spare time Melissa loves playing with her kids, trail riding and playing volleyball.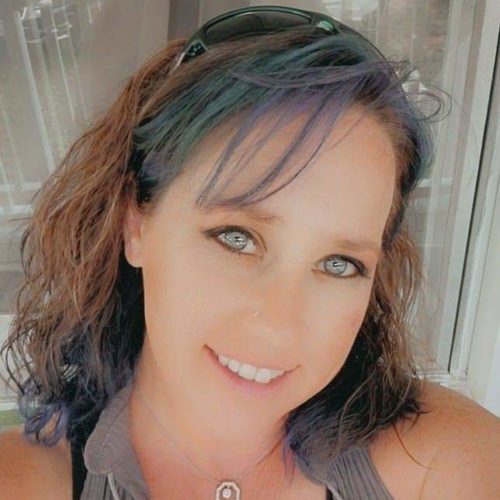 Wanda is the newest addition to the front office. She grew up in Fauquier County and graduated from Fauquier High, after which she worked at various office jobs. Wanda has a daughter and loves spending her spare time with her and friends and family, as well as going to Virginia Beach on weekends. She would like to visit every state in the US at least once. She has two dogs named Ruckus (a Mountain Cur) and Bandit (a Chihuahua- Papillon mix.)
Gail has worked with horses the majority of her life; in addition to her work in
equine offices and labs, her breadth of experience includes showing, Pony Club,
starting yearlings, galloping racehorses, and schooling steeplechase horses. She has
enjoyed living in Upperville, Virginia for the last forty years.
She obtained her Veterinary Technology degree from Northern Virginia
Community College in 2010 while employed at The Piedmont Equine Practice as
an evening nurse. Since becoming a licensed veterinary technician, she has worked
in an equine ambulatory practice, small animal surgery, and small animal oncology.
Most recently, she worked as a service technician in an equine medical center and
teaching hospital. There she assisted with emergencies, surgery, internal medicine,
clinical laboratory and imaging. Many days she could be found performing MRI on
both scheduled and emergency patients. On top of this array of skills, she was wellknown among the staff for her ability to calm anxious horses, helping not only the
patient, but also the technician, veterinarian, and ultimately the caretaker / owner.
Gail enjoys spending time with her husband, Raymond, their dogs, Otto and Bea,
and her family and friends. She also looks forward to her annual trip to Saratoga,
New York for more family time and horse racing!
(Catherine Nunnery joins us as a consulting ophthalmologist on a regular basis. She served as President and Ophthalmologist of Equine Veterinary Vision, Inc., an ambulatory large animal ophthalmology practice in Maryland and Virginia. She was also Staff Ophthalmologist at VCA Referral Associates in Gaithersburg, MD. Dr. Nunnery graduated from Virginia-Maryland Regional College of Veterinary Medicine in 2005. She completed an internship at Rood and Riddle Equine Hospital in 2006 and a residency in Comparative Ophthalmology at the University of Florida College of Medicine in 2009.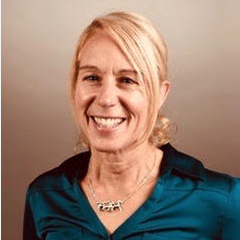 Dr. Amy Polkes is a board certified Equine Internal Medicine specialist. Dr. Polkes received her Bachelor in Science from Cornell University and her degree in Veterinary Medicine from Purdue University School of Veterinary Medicine. She was in private equine practice for several years before continuing her training at the University of Florida College of Veterinary Medicine with a residency in Large Animal Internal Medicine. In 2002, after completing her residency program, she established an Equine internal medicine mobile consulting practice in Maryland and Virginia. Dr. Polkes has now grown her referral practice, Equine Internal Medicine and Diagnostic Services (Equine Imed-www.equineimed.com), to provide mobile equine internal medicine services in Maryland, Virginia, Pennsylvania, New York and Connecticut. Her goal is to provide an alternative to referral institutions, allowing for evaluation at your farm or at your primary care veterinarians facility.
Dr. Polkes is also the Equine Veterinary Diagnostic Specialist for Antech Diagnostics. She has helped to facilitate the expansion of Equine Diagnostic testing within Antech to provide more comprehensive and advanced equine diagnostic testing.
Dr. Polkes resides in Maryland with her husband (who specializes in small animal internal medicine), her 2 teenage children and her 3 dogs. She enjoys hiking, biking and skiing and spending time with her family at all of the various sports activities!
The most common cases that are referred for an internal medicine consultation are:
• Respiratory disease – Including poor performance, chronic cough and difficult respiratory cases.
• Gastrointestinal diseases- Gastroscopy, intestinal biopsy, weight loss, colic, chronic colic, other.
• Neurological disease- Comprehensive neurological evaluations, CSF taps. Ophthalmology-difficult ophthalmology cases.
• Cardiac- Evaluation of murmurs, arrhythmia's, PPE including echocardiography, ECG and holter monitor.
• Other complex medical cases
Dr. True graduated from Virginia Tech, with a BS in Biology, in 1981. She received her DVM from the Virginia/Maryland School of Veterinary Medicine in 1986. After graduation she interned in large animal practice at the Texas A&M Veterinary School. In 1987 Dr. True came back to Virginia and was hired by Dr. Milton Kingsbury, the original owner of Woodside Equine. She left Woodside in December 2022 to start her own practice, True Equine Veterinary Dentistry.
Dr. True routinely speaks at professional conferences and veterinary schools. She has a special interest and advanced training in equine dentistry.
https://truevetdentistry.com/